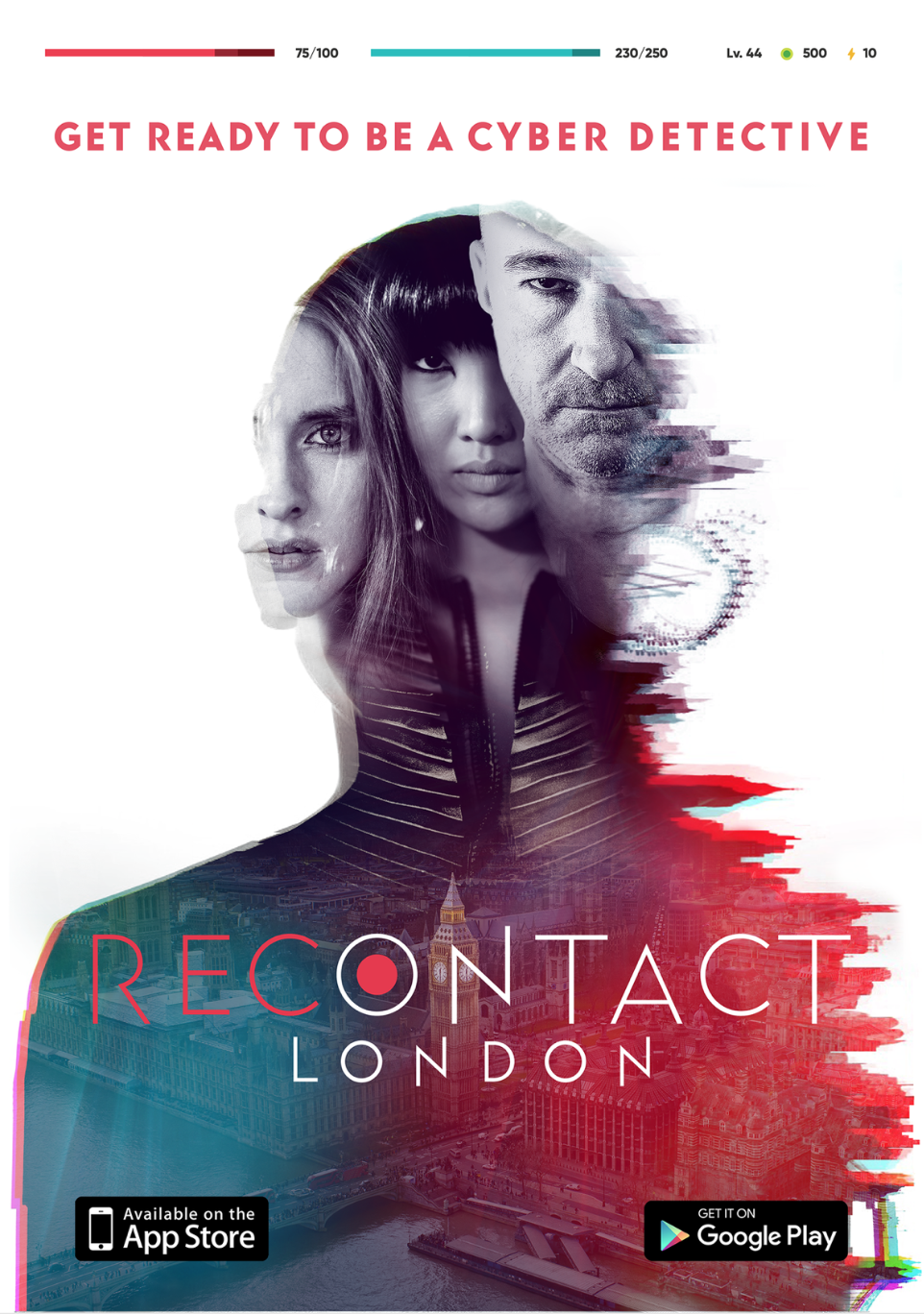 RECONTACT LONDON (2O21)
Cinematic Detective Puzzle

The award-winning mobile game series Recontact returns to London.
You take center stage this time as a cyber-detective!
Recontact London is unlike any other game. It has a never-ending storyline that is constantly updated and progresses with 5 totally different types of puzzles in which you find suspects using security cameras and satellite images and inspect crime scenes in augmented reality!
SOLVE THE MYSTERY OF THE GHOSTS ON LONDON'S SECURITY CAMERAS.
One day a call comes in to the police station and at midnight you learn that a ghost has been caught by a security camera at a bank in London. The news is on every channel across the country and the task falls to you to solve the mystery. You discover how serious the and profound the investigation actually is as you track the ghost through London's streets using security camera footage. No more spoilers, though, it's up to you to discover the rest from now on!
As the lead, you'll come across other characters as the story progresses, such as world-famous TV and film actor Ross Mullan. Are you ready to discover his secrets on the streets of London?
Compete against other players around the world on the Recontact Leaderboard and show them who the best cyber-detective is!
Follow here for new levels, new puzzles and features coming soon!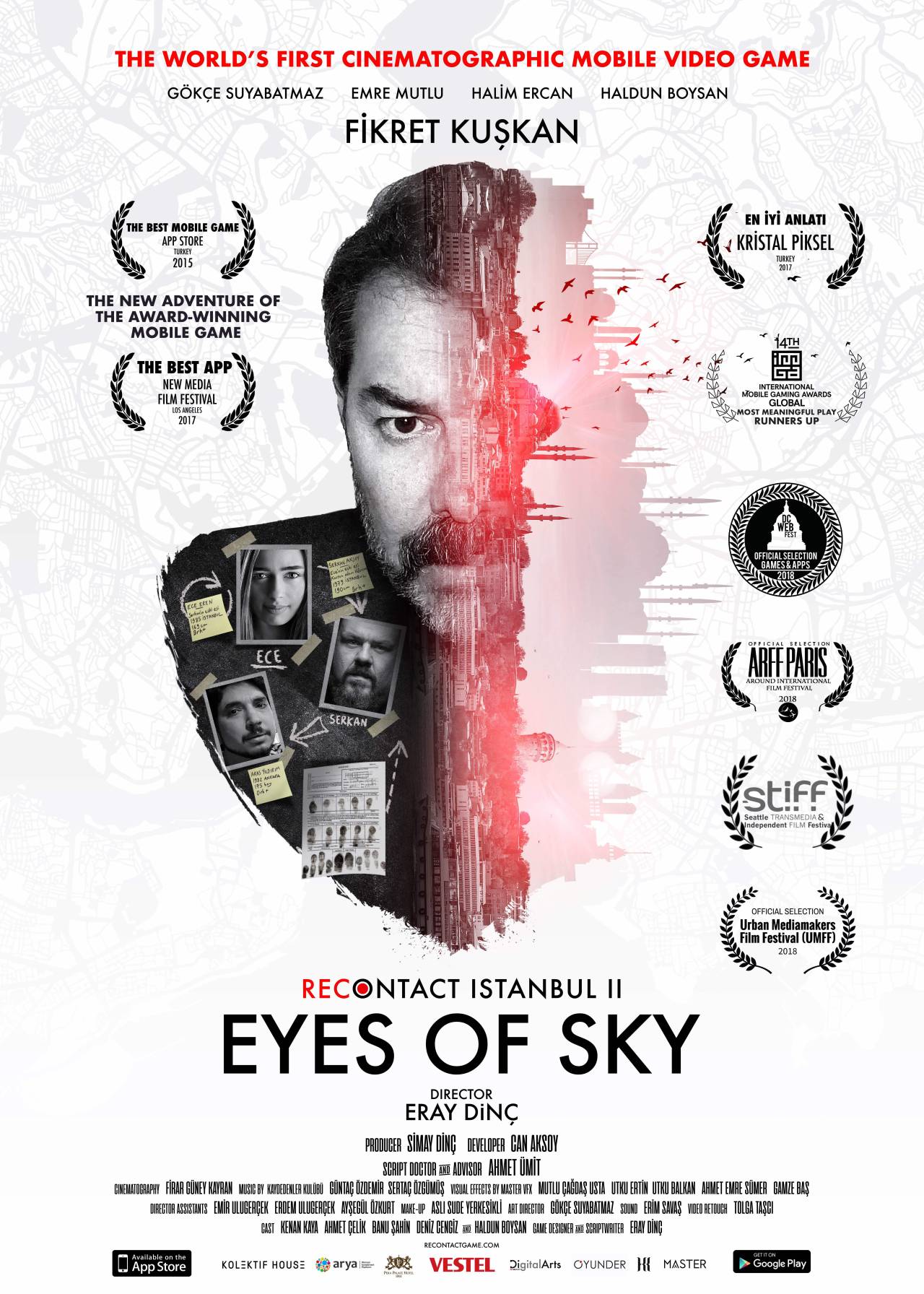 RECONTACT ISTANBUL II (2017)
EYES OF SKY

Recontact:Istanbul Eyes of Sky, the first cinematographic mobile game of Turkey, where Ahmet Ümit worked as script consultant, Fikret Kuşkan was the leading actor, had an huge suceess at platforms in 2017. Eyes of Sky ranked first place in Kristal Pixel contest as "the Best Story" category. We made it to finals in International Mobile Gaming Awards which organized in San Francisco on March 20, 2018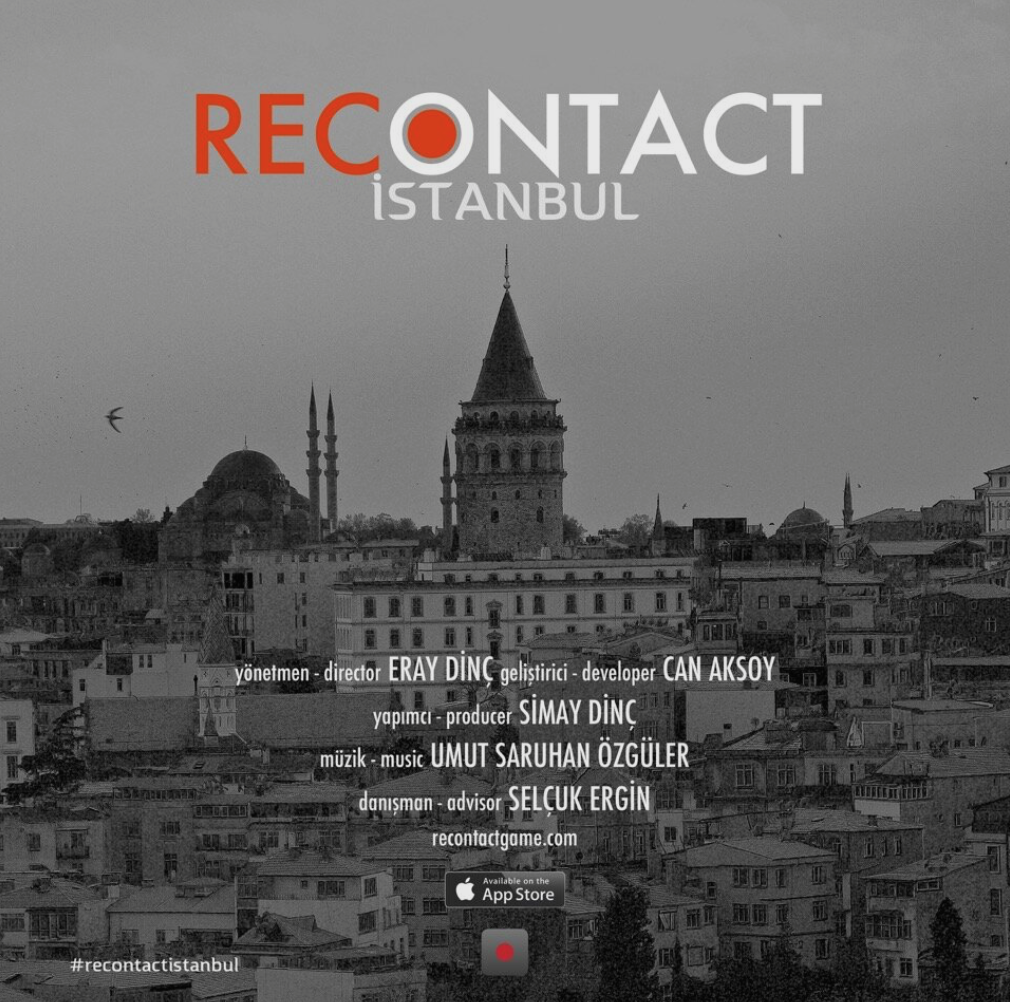 RECONTACT ISTANBUL (2015)
The first art piece of Recontact Games, Recontact:Istanbul, integrated video art in games, was chosen as the best mobile game of Turkey by Apple in 2015. It launched as the best new game in 153 countries in the innovative and creative category. It was also selected Best Game in Los Angeles New Media Festival, jury members of which consist of Oscar, HBO and Marvel on June 9, 2017.